| | |
| --- | --- |
| Maid Name: | NAWE NAWE |
| Nationality: | Myanmar maid |
| Experience: | New maid |
| Language: | English: (Fair) |
| Place Of Birth: | |
| Height: | |
| Weight: | |
| Religion: | |
| Marital Status: | |
| Number of Children: | |
| Siblings | |
| Expected Salary | |
| Education: | |
| Off-days: | |
| Language: | |
| Areas of Work | Willingness | Experience | Evaluation | Comments |
| --- | --- | --- | --- | --- |
| Care of infants/children | | | | |
| Care of elderly | | | | |
| Care of disabled | | | | |
| General housework | | | | |
| Cooking | | | | |
NAWE NAWE FROM Myanmar, is willing to work as a FDW in Singapore.
She is single ,and can speak Tedim, Burmese and Simple English
She is willing to take care of children in all ages.(SHE HAS 2 YEAR EXPERIENCED IN MYANMAR . SHE HAS TAKEN CARE OF KID .)
She loves to play and spend time with children and accompany them.
She can take care of elders and pet too.(SHE HAS 2 YEAR EXPERIENCED IN MYANMAR . SHE HAS TAKEN CARE ELDERLY TOO.)
She is willing to work with both vegetarian and non- vegetarian family. (Can fried eggs,fried vegetables,fried rice )
Apart from this, she can do cleaning, washing and other house-hold duties.
She is coming to work here to earn money and support her family.
She is new to Singapore .
Now she is in Myanmar and available for telephonic interview and video call interview.
She is expecting a salary of $550+42.30 (2 off days compensation) with 2 day off per month.
FOR MORE DETAILS OF THIS HELPER
KINDLY CONTACT OUTSHINE EMPLOYMENT SERVICES(18C9365)
WhatsAPP:97550006
97550006, 90551209
REGARDS.
EA Lic No:18C9365
Reg No:R1770717
Reg No:R21100580.
Maid Agency: Outshine Employment Services
(License No.: 18C9365)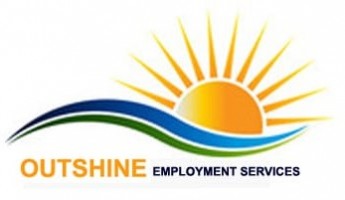 Address:
23 street 34,
#08-10 Tampines,
Singapore 529233
Tel:
97550006
Email:

[email protected]




Contact Person:
HARPREET KAUR
Handphone:
97550006
Website:
outshinemaid.com
Office Hour:
Monday to friday: 9 AM to 6 PM
Saturday :9 AM to 1 PM

Last updated on 26-09-2022.
Maid Agency:
Outshine Employment Services
Contact Person:
HARPREET KAUR
Phone:
97550006
Contact Maid Agency Regarding NAWE NAWE