| | |
| --- | --- |
| Maid Name: | KIPGEN KONNEIHAT |
| Nationality: | Indian maid |
| Experience: | New maid |
| | Manipur maid |
| Language: | English: (Fair) |
| Place Of Birth: | |
| Height: | |
| Weight: | |
| Religion: | |
| Marital Status: | |
| Number of Children: | |
| Siblings | |
| Expected Salary | |
| Education: | |
| Off-days: | |
| Language: | |
| From | To | Country | Employer | Main Duties | Remark |
| --- | --- | --- | --- | --- | --- |
| 2019 | 2022 | India | | | SHE HAS AN EXPERIENCE AS A HOUSEMAID FOR 2 YEARS.SHE CAN DO ALL GENERAL HOUEWORK, COOKING, WASHING |
| Areas of Work | Willingness | Experience | Evaluation | Comments |
| --- | --- | --- | --- | --- |
| Care of infants/children | | | | |
| Care of elderly | | | | |
| Care of disabled | | | | |
| General housework | | | | |
| Cooking | | | | |
KIPGEN KONNEIHAT from ,BONGMOL MANIPUR, INDIA. She is new to Singapore.
She is single , can speak ENGLISH and KUKI.
She is willing to take care of children in all ages.
She loves to play and spend time with children and accompany them.
She can take care of elders and pets also.
She is willing to work with both vegetarian and non- vegetarian family.
( MANIPURI FOOD AND INDIAN FOOD(BASIC COOKING ONLY)
Apart from this, she can do cleaning, washing and other house-hold duties.
She is coming to work here to earn money and support her family.
She does not have experience in Singapore .
Now she is in India and available for telephonic interview and video call interview.
She is expecting a salary of $550 + $42.30 (2 off days compensation) with 2 day off per month.
FOR MORE DETAILS OF THIS HELPER
KINDLY CONTACT OUTSHINE EMPLOYMENT SERVICES(18C9365)
WhatsAPP:97550006
97550006, 90551209
REGARDS.
EA Lic No:18C9365
Reg No:R1770717
Reg No:R21100580
Maid Agency: Outshine Employment Services
(License No.: 18C9365)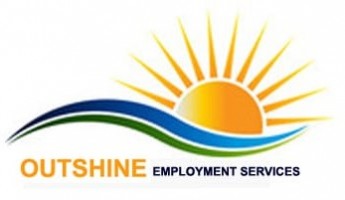 Address:
23 street 34,
#08-10 Tampines,
Singapore 529233
Tel:
97550006
Email:

[email protected]




Contact Person:
HARPREET KAUR
Handphone:
97550006
Website:
outshinemaid.com
Office Hour:
Monday to friday: 9 AM to 6 PM
Saturday :9 AM to 1 PM

Last updated on 11-09-2022.
Maid Agency:
Outshine Employment Services
Contact Person:
HARPREET KAUR
Phone:
97550006
Contact Maid Agency Regarding KIPGEN KONNEIHAT